huge dick bodybuilder tom lord with live muscle shows and loads of exclusive muscle streams
tomlordmuscle
ADULTS ONLY! SEXUALLY EXPLICIT
No One Under 21 Permitted To Enter!
---
you must read and agree to all terms below
Tom Lord
BIG MUSCLES, GIGANTIC COCK

updated with streaming versions for phone, tablet, pc or mac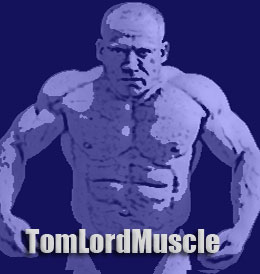 or

---


TERMS TO ENTER THIS SITE

"I hereby affirm, under penalty of perjury, that by clicking to enter below, I am swearing that I am 21 years of age or older and that I have read all the terms below and agree to them in full"

Providing a false declaration under penalty of perjury is a criminal offense. This agreement constitutes a sworn declaration under Federal Law, and is intended to be governed by the Electronic Signatures Act.

---

By entering this site, you agree under penalty of perjury that you've read and agree with the following:

You, the person viewing this page, are at least 21 years of age. Any material that you view or buy is exclusively for your own personal use. You agree you will not give, sell or otherwise provide any of it to anyone else, and you will ensure that those under 21 are never exposed to it. You agree that you desire to receive sexually explicit material and neither you, nor anyone in your household, has notified the United States Postal Service or any other governmental agency that anyone at your address does not desire to receive sexually oriented material. You are aware of the standards of your local community with respect to sexually oriented materials. You acknowledge that you are aware this website may contain sexually explicit images or content, and you warrant and certify that these materials do not offend the standards of the average adult in your community. You agree that you will never bookmark a page within this website or enter the website by any means other than this "front" page, with the URL TomLordMuscle.com You recognize that this Web site has no control over the content of Web sites which are listed or linked on it and recognize that this Web site has no control over the content of Web sites which are listed or linked on it and that it takes no responsibility for the content of those other sites. You understand that the materials on this Web site are the property of the website owner and and that any copy you make of any image or text on this site, other than that which is automatically created by your web browser for the purpose of viewing the materials, is considered copyright infringement which could expose you to criminal penalties, as well as to actions for infringement seeking injunctions, damages and attorneys fees.
ENTER ABOVE
---
18 U.S.C. 2257
Record-Keeping Requirements
Compliance Statement
COPYRIGHT © 2006 - present, Pro Video Marketing Inc dba ProMuscle Media, ALL RIGHTS RESERVED. You may not duplicate, download, copy or re-publish any content from this website without the express written permission of Pro Video Marketing Inc.