TOM LORD: Rock Hard Body. Big Pecs. Gigantic Cock.
FREE PHOTO SECTION: FREE PIX BELOW
Get my main website, HOT STREAMS and more pix at TomLordMuscle.com
---
SPECIAL DISCOUNTS ON LIVE WEBCAMS NOW
Get my free photo galleries below
DETENTION in Tom Lord's Dungeon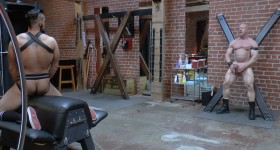 One of my most intense videos ever -- DETENTION!  Submissive hottie Aarin Asker and I hooked up once before, but this time, he begged for a deeper level of submission.  So I arranged a special session in an underground dungeon, and made him … GET MORE
MUSCLE LUST with me and David Lambert
I found this muscled guy David Lambert working out at my gym and just knew I had to get him out of those workout clothes and onto my pecs and dick.  Little did I know how tasty his own body was, nice chest and arms, a beautiful ass, and a … More and Free Gallery
Blue Bailey is Back, and Craving Muscle!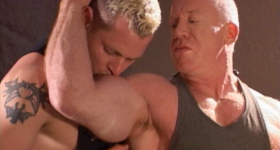 Young college hunk Blue Bailey had a taste of my muscle before, but has been begging to get in my pants and on my pecs again ever since!   He is back now with a hot muscle worship session we called THE CRAVING, because his hunger for muscle … More and Free Pix...
New Stud Blake Daniels Services Me!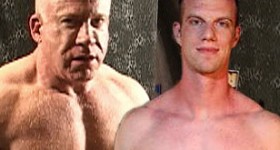 This hot athlete and porn star Blake Daniels works out at my gym, and he's hard not to notice.  But I never knew how fucking hungry he was for big muscle and cock.  This guy is super studly and such a hungry muscle worship pig.  HERE ARE FREE PHOTOS, … see more
CUM Explosion – Free Pix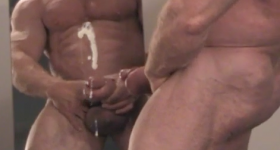 Here are some photos from my live webcam show called CUM EXPLOSION.  My muscles were massive and pumped from the gym, and my balls were loaded with jizz, which literally rocketed all over my mirror.  Great flexing, pec and guns, vascularity, huge … more
GET OUR NEWEST MUSCLE GUYS LIVE! Cam Channel 2 – JockMenLive!
---
Folsom Street Service: Free Pix Here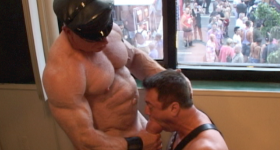 I found one of my favorite cocksuckers at the Folsom Street Fair in SF, and dragged him up to a buddy's place to blow me, rim me and worship my muscles in a window over Folsom … read more and get free pix
Tom at Folsom Street Fair: Free Pix Here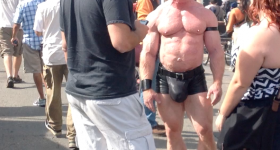 I went to the FOLSOM STREET FAIR, the annual leather fetish fair in San Francisco, wearing next to nothing.  Here are some free photos.   We videotaped this, and the video stream … read more and get free pix
My Muscle Worshipper Kyle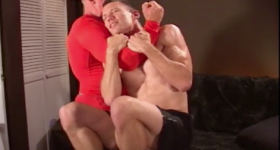 Here is a free photo gallery with my latest muscle worshipper, KYLE, who begged to get his hands on my body and dick.  He had a hot lean muscled body, and an amazing mouth and … read more and get free pix
---
OVER 100 HOURS OF STREAMS!
Tons of Hot Guys Worshipping & Servicing my Muscle and HUGE cock
---
OTHER HOT SITES AND MUSCLE MEN BELOW:
GUYS ON LIVE CAMS at OTHER SITES



OTHER STREAMING VIDEO SITE
---
To Watch TOM LORD MUSCLE STREAMS,
click here for TomLordMuscle.com

Suck, Fuck, Muscle Worship, Domination, Rimming, Pec Punching, and tons of hot muscle worshippers!!

TomLordMuscle :: CLICK HERE